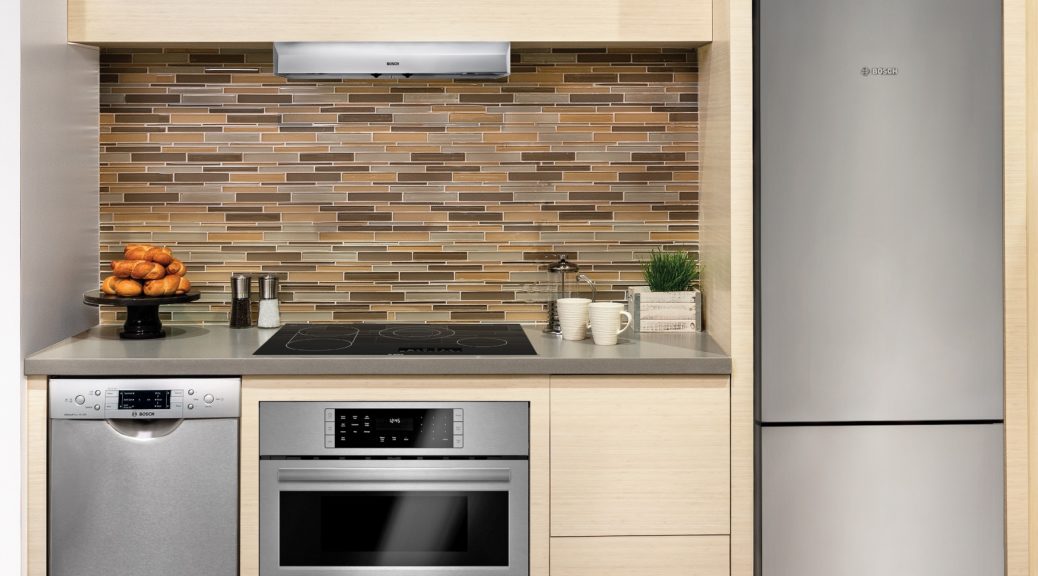 One of the newest trends for 2017 in home design isn't about what you see, but what you can't see. Hidden appliances that easily blend into design schemes while offering a greater degree of functionality are giving us an unexpected peek into the future of home design, and the way that homeowners want to use their kitchens.
Appliance design for the most-used room in the house has generally been about providing bigger, better and bolder choices by adding size, space, color and even new technology for each new line. Homeowners today, however, are shifting their priorities to reducing the size of their home while increasing the ease of use and functionality of each piece in the home.
With this demand for appliances that provide high performance in smaller, more versatile sizes, homeowners have new opportunities for transforming kitchens into high-functioning hotspots of the home that merge the best of design, technology, and old-fashioned warmth and appeal.
Microwaves, refrigerators and dishwashers can now be installed in homes where they look like drawers. Vertical freezers and dishwashers can be had that are taller, narrower, and have more than two racks. Undercounter beverage coolers, warming drawers and freezer drawers, and even mini fridges that are at children's eye level are seen more and more in kitchen design. And manufacturers are paying attention.
Sub-Zero and Wolf appliances, known for giant refrigerators and red-knobbed ranges that span up to 60 inches, introduced late last year a line of 24-inches-or-less appliances for compact spaces "from luxury high-rises and city homes to beachfront bungalows and cozy mountain cabins," according to its website. Several 15-inch "transitional multifunction modules" let users customize their small cooktops into a fryer, steamer or grill, among other functions. And for urban dwellers, the 24-inch Wolf oven is slim enough to fit in a small apartment.
Bosch last year also began rolling out more small options after noting rising demand in cities across the U.S. including Austin, Seattle, San Francisco, and Washington D.C. And on their blog, Lifestyle expert Danny Seo has addressed small space design and small kitchen functionality in several articles, showcasing Bosch's small-space friendly options along the way. LG and Thermador as also designing for this trend, as small refrigerators are seen more and more outside the kitchen in places like bedrooms, libraries, offices, exercise rooms and home offices.
As Millennials are buying their first homes and Baby Boomers are downsizing for retirement, I'm predicting that this trend is here to stay. If you're interested in the Arlington and surrounding Northern Virginia are for your next home – no matter what size – give me a call at 703-593-6320 and I'll be happy to get you started. (email's good too: mike@mikesellsvirginia.com)