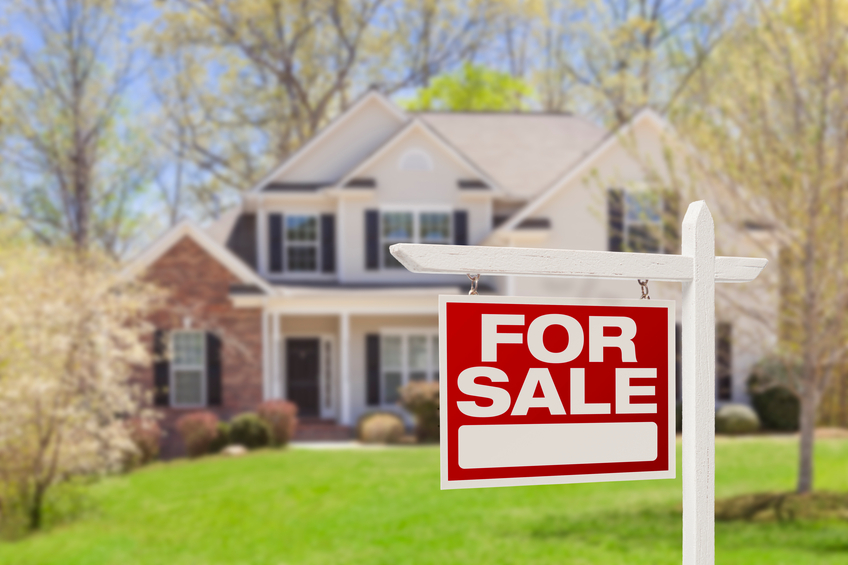 I'm often asked what my best tips are for home sellers. You know, the really good stuff, the rock-solid facts that never change and will put them on the right path to a successful selling experience. Yes, selling a home can be complicated, but after helping people buy and sell homes in the Arlington, Virginia area for the last 30 years, I've learned that there are a few basic facts you can rely on.
If the outside doesn't look good, buyers will often not even look inside
You don't need elaborate landscaping, but a clean, neat entrance and basic curb appeal is the first hurdle for getting potential buyers through the door. If the yard is scary, many will think the interior is probably the same and move on to the next. For ideas about easily sprucing up your home (and wowing potential buyers) be sure to check THIS ARTICLE.
Overpricing your home doesn't work
Yes, profit is good. But greed is a bad strategy that will lead to your home languishing on the market, while others sell all around you. Indeed, if you price your home too far above comps in your neighborhood, buyers won't even look at it. And after it sits on the market for way too long, people start questioning what's wrong with it. The best move is to listen to your Realtor who will help you set the right price for maximum sale potential as well as profit for you.
Clean homes sell better
A clean, uncluttered home helps the sale. Dirty, messy homes – not so much. In fact, the state of your home can make a big difference in your final profit. Cluttered, dirty homes give buyers the perception that they will need to put more money into fixing up the house later, and therefore shaving money off their offers. Keeping your home clean for prospective buyers is one of the easiest things you can do to attract buyers and boost your profits.
Repairs cost less before the sale – not after
All those little repairs you've been meaning to do will actually cost less if done BEFORE the sale. Once buyers notice that repairs are needed, or inspectors point them out in excruciating details, it can start causing issues. Buyers might wonder "what else needs fixing that we didn't find?" They might wonder if the home has been maintained properly, and it could affect their offer. Or they could even request extensive repairs as part of the negotiation process that will cost much more than if you'd done the simple repair earlier on.
Don't haunt your open house
Some sellers like to hang around during their open houses, thinking they will pick up great tidbits from interested buyers. But that often backfires. Buyers will see this as a chance to pounce and ask sellers all sorts of questions that could hamper negotiations later on. Plus, potential buyers may not feel comfortable to wander the home, comment out loud, and imagine themselves living there with you present. They'll leave frustrated and with a negative opinion, hurting potential offers.

Bad smells can hurt the sale
Nothing is more off-putting than offensive odors from pets, smoking, cooking or damp. Scent sells, but stink can kill the sale, or at least really hurt your profit. If you have pets, past moisture issues, love to cook exotic foods, or even the hint that odors might be offensive to others, a thorough cleaning will go a long way to increasing the attractiveness of your home. For more ideas about how scent can help sell your home, check out THIS ARTICLE.

Trying to hide a problem can come back and hurt you
If you know of a structural issue, or anything that is out of sight but should be addressed, honesty really is the best policy. Discuss it with your Realtor first to decide whether it's an issue that needs to be made public. If buyers purchase your home, something goes wrong, and it was found out that you knew, you could be getting a call from an attorney.
While these truths are great to know and to follow when selling the home, the very best thing you can do is to trust a reputable, experienced professional who knows your area best. Selling your home can quickly get overwhelming if you don't have the right person on your team. With more than 30 years as a licensed Realtor in the Arlington, Virginia area, you can rest easy knowing that I have the knowledge, experience and resources to help you with everything from establishing an asking price, to creating an effective marketing campaign, to positioning your property for the right exposure to the right people. If you're ready to sell your property, call me at 703-593-6320, or email mike@mikesellsvirginia.com to get the support you need today!