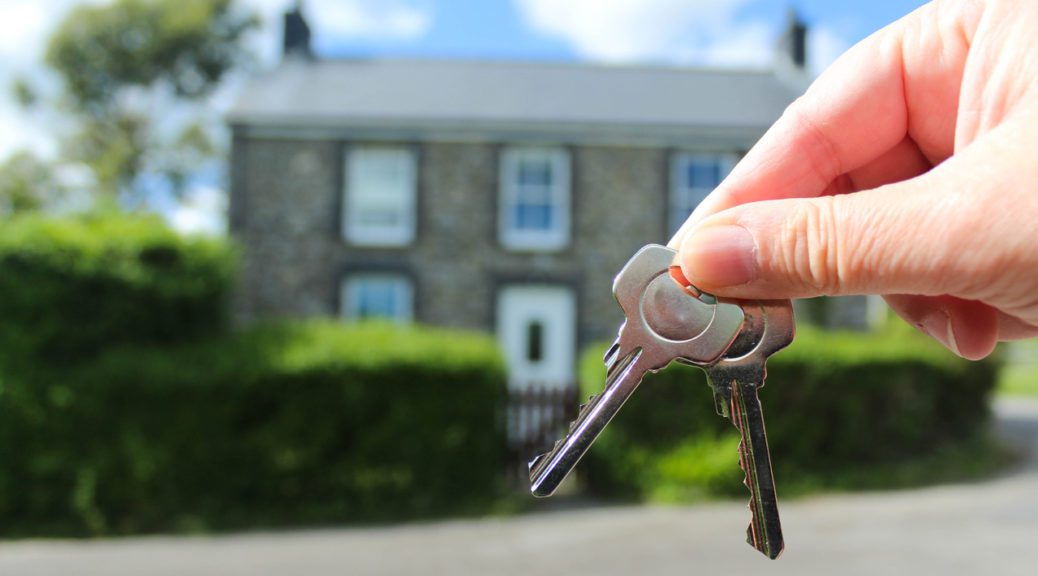 In today's market, it's highly unlikely that the first home you buy will be your permanent home. Statistics show that the average American will move more than 11 times during their life. No matter how many times you move, though, you deserve to enjoy your space. Which means you need to be a smart home buyer. Yes, you need to understand things like mortgage rates, area comps and local schools. But experienced home buyers know that there are a lot of "little" things that make a big difference when it comes to choosing a home that's just right for you. So when you're making your lists and getting ready to start your next house hunt, be sure to consider the following:
1) Buy the space you need – not want
Lots of square footage can dazzle first-time homebuyers. But all that extra space can also mean more money and work down the road for everything from the purchase price and property taxes to furniture and maintenance. Before you start looking for a home, decide how much space you really need. You should only buy as much home as you need and only spend as much as you're comfortable with.
2) Scope out the neighborhood and street – a lot!
One thing you can't change about a house is its location, so take the time to make sure you investigate beyond its borders. After all, you're not just buying a house, you're buying the neighborhood. Visit the home during different times of day to see how busy street traffic is. Turn off your car and listen to noise levels from homes and nearby parks, schools, businesses or even neighbors. After all, no matter how much you love your home, if there's a weird sewage smell every morning or the next door neighbor has a garage band that practices late at night, your pleasure will wear off fast.
3) Always get a home inspection                                                 
Unless you are planning on buying a teardown, we strongly recommend this step, and find that experienced home buyers insist on them. For single family homes and townhomes, having a professional survey done of the property, even if not required by the lender, is always a good idea.
4) Expect the unexpected
When you buy your first home, it might come as a shock all the "extras" that pop up. Things you might not have anticipated, like larger utility bills, home repairs, or landscaping fees. There are also things like additional furniture to fit the space, new flowers for your front lawn, rewiring for a home office, etc. All of these can add up so it's a good idea to set aside extra funds to account for the unexpected.
5) Know your non-negotiables and stick to them
Before you start seriously shopping, consider your lifestyle and what you really need (not want) to create a home you love living in. Make a list of non-negotiables including things like number of bedrooms or bathrooms, location, and amenities to help guide both you and your Realtor during your search. If you must have a garden, check out sun, shade and soil factors. If you work from home, check on cell and wifi reception or HOA restrictions before making the commitment. If you must have gluten-free, organic foods, check for stores nearby that can provide what you need. And for pets who need space to run, make sure they will have the space and the security to make you both happy.
6) Drive your commutes
Map out routes to and from everyday commutes such as for home, work, school, grocery, and gas. If you're able to, try the drive during the actual hours you would be commuting. A house that is "just a few miles" off the beaten track may seem idyllic, but if it adds an extra 30 minutes to your daily commute you'll need to ask yourself if it's worth it.
7) Use professional movers
Bribing your old college buddies with tacos and beer to help with moving into your first condo may have worked out well, but it doesn't cut it for moving a family and everything that comes with it. Moving can be a stressful time without having to worry about if your precious belongings will arrive safely. Choosing the right moving company is an essential part of making sure your possessions are in the right hands. When you're ready to choose a moving company, use this checklist to ensure a good experience.
8) Use an experienced Realtor who knows the area and the market
Your Realtor can make or break your home buying experience. If you know where you want to live, choose a Realtor lives and works in the area you want, and has built up a reputation for exceptional service and results. Ask for referrals, check Realtor websites, read testimonials, meet them in person to hear what they have to say, then make an informed decision. Experience counts. Passion for the area is a must. And a commitment to your satisfaction should be on your non-negotiable list.
If you're ready to buy, sell, or learn more about the real estate market in the Arlington and surrounding Northern Virginia area, I invite you to give me a call at 703-593-6320. (Email's good too at mike@mikesellsvirginia.com).