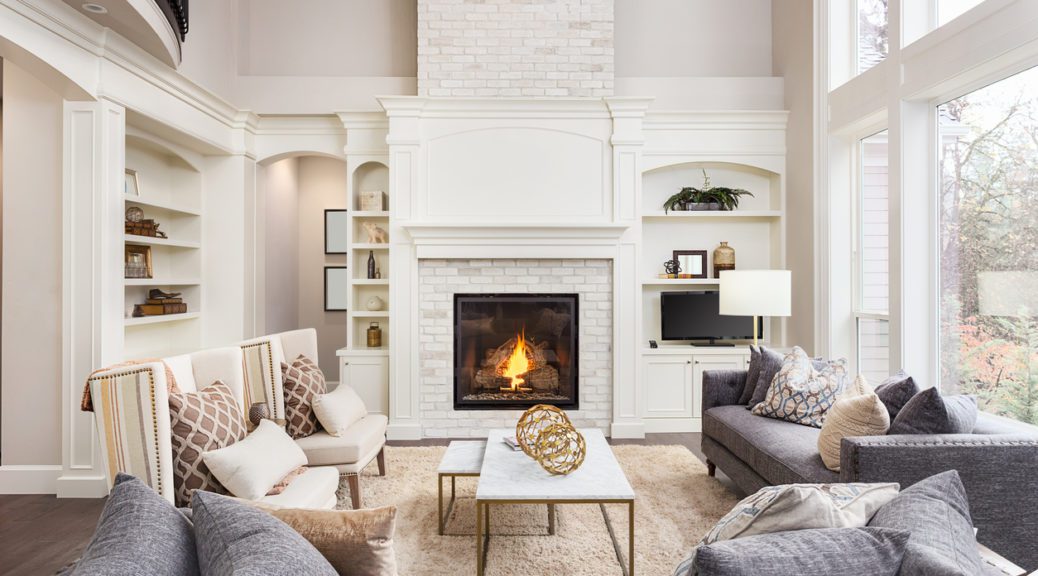 While 80's-era big hair and Miami Vice fashions have come and gone, one thing from that decade still lives on in many homes – oversize built-ins. Once valued as an element of luxury and superior design, these combination bookshelves and cabinetry are still often found in everything from kitchens to living rooms to grand master suites. Unfortunately, all that 80's glamour tends to give homes a dated look. Homeowners aren't sure what to do with them, and potential buyers are not impressed, moving on to the next house for sale.
All that's needed, however, are a few simple alterations and some fresh new thinking to transform built-ins into an attractive and functional feature. Thanks to the design minds prevalent on places like Pinterest and Houzz, you can find any number of ideas to fit your design style, function of the room, and all that the modern world demands.
Here's a round-up of ideas I've seen in homes here in the Arlington, Virginia area that fit every type of home and family. I hope one of them stands out for you.
>> Simplify: Fancy molding and overly detailed scrolls and curlicues are just too much. Remove all those elaborations and get down to the foundation of your built-ins. You'll probably find classic woods that can be stained or painted to create a simple, classic, streamlined look that will complement any style.
>> Paint, stain or paper: A coat of paint, a new shade of stain, or even some creative paper wallpaper inserts can instantly, and inexpensively, transform built-ins. Try colors that match your rugs, furniture or even art in the room to make the built-in seem like a recent addition. And put some pizzazz in your built-in by papering the back of cubbies with patterned wallpapers.
>> Transform doors and drawers:  Update your built-in by adding new hardware. Change the look by replacing solid doors with see-through glass, or even just removing them entirely.
>> Use creative lighting: Add light fixtures to highlight displays in your built-in and add ambiance for the room. If outlets are a problem, there are other options such as battery-powered LED lights that are inexpensive and long-lasting.
>> Go undercover: Have some fun and create a secret space for fun or functional activities. Re-arrange shelving and have special doors installed that can cover and close off the built-in until you want to use it. Inside you can create anything from a gaming or entertainment center to home office, art or crafting space for special activities you want to keep all to yourself.