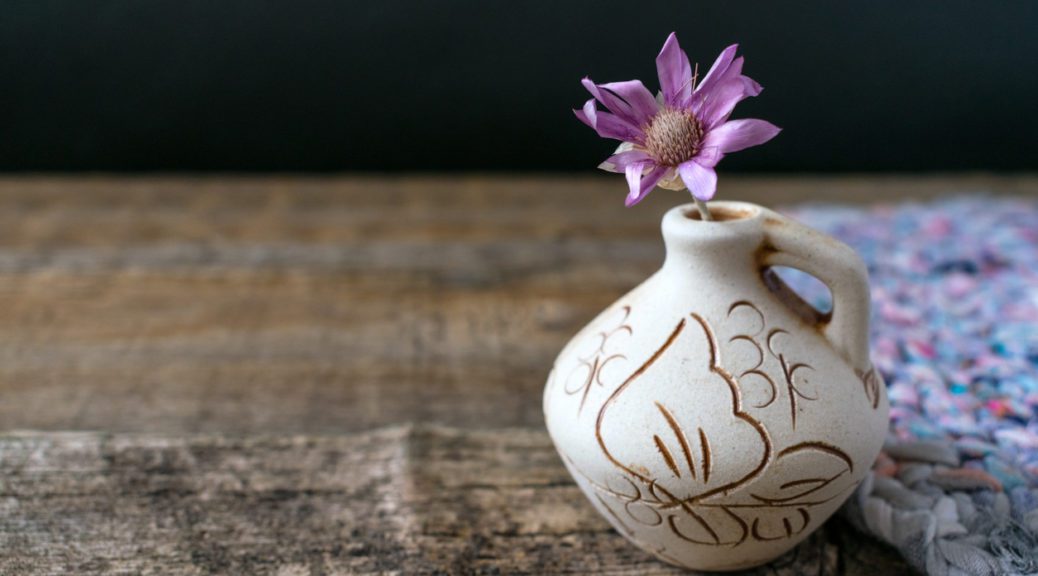 If you love scrolling through home-décor ideas on social media, but get intimidated by the too-perfect images, Wabi-Sabi might be just what you need. The Japanese ideal of finding beauty in imperfection and creating harmony through simplicity is the perfect antidote for today's chaotic world, and a great idea for updating your home.
In the context of interior design and decor, a home that incorporates elements of Wabi-Sabi embraces pieces that are lovingly weathered or lived in, while promoting peace and tranquility by keeping things simple. No more obsessing over every detail, or racing to have the latest shiny, high-tech gadget, and nothing overly polished or glittery.
A wide variety of home décor styles can easily incorporate elements of Wabi-Sabi, including shabby chic, farmhouse, minimalist, contemporary, and even industrial. If you want to try your hand at adding a little Wabi-Sabi to your home, here are a few ideas to get started:
Add artisanal and handmade items
Wabi-Sabi is about seeing the beauty in imperfection, and this works great with handmade or artisanal items. Ideas include a unique vase from a local pottery maker, homespun fabrics you found in a bazaar on vacation, or a bench or table made by a local craftsman.
Embrace calm and clear the clutter
Obsessive organization is not the key here, but rather clean, clutter-free areas that evoke feelings of peace and calm (instead of stress and chaos). You can have small items on counters and tabletops, but they need to have a sense of order and functional purpose. Decorative bowls and trays are very Wabi-Sabi, as are houseplants, herbs or succulents that add freshness to the space.
Bring the outdoors in
Speaking of greenery, Wabi-Sabi embraces bringing nature inside the home, valuing plants and organic elements for the sense of peace and harmony they can brings. Nature itself is also a great example of beauty in imperfection. Fresh flowers, hand-carved wooden bowls or trenchers, unique stones or agate, succulents and plants of all kinds, and even natural wood furniture can all add to your Wabi-Sabi décor.
Mismatched is exactly right
Throw out those catalogs where everything matches exactly. Adding something you love or treasure to a room, even though it is not a perfect fit aesthetically, means you're really getting to the heart of Wabi-Sabi style. Remember, imperfection is, well, perfect!
If you want to study Wabi-Sabi a bit more before making a decision, here are a few books to reference:
Wabi-Sabi Welcome, by Julie Pointer Adams
Wabi-Sabi Home: Finding beauty in imperfection, by Mark Bailey and Sally Bailey
The Life-Changing Magic of Tidying Up: The Japanese Art of Decluttering and Organizing, by Marie Kondo
In my work as a Realtor in the Arlington, VA area, I've noticed elements of Wabi-Sabi working exceptionally well for home staging and décor when selling a home. The peaceful, welcoming feeling it evokes, as well as the natural tones and effortless blending with other styles are attractive for potential home buyers.
If you have questions about home staging, selling homes or the real estate market in Arlington, Virginia or the greater Northern Virginia area, please give me a call. I've been living and working in this area for more than 30 years and am ready to help.