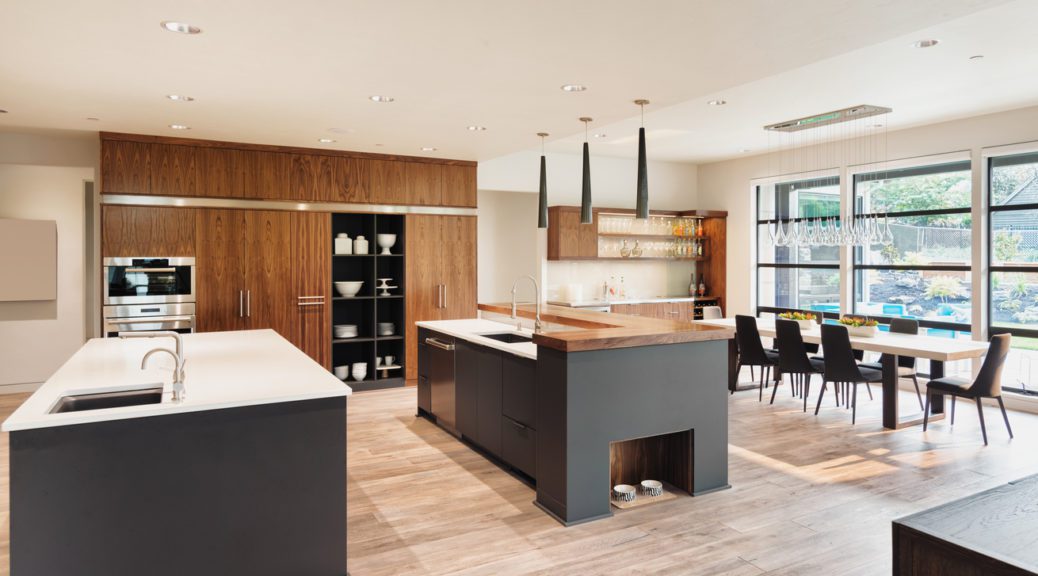 Kitchens have long been hailed as the heart of the home, a place where family and friends gather, memories and meals are made, and the business of life takes place. But even in the happiest of homes, all of that activity can cause a few clashes between the heads of household, and that's where the latest trend I'm seeing comes in: His and hers kitchens.
We've heard of his-and-hers bathrooms. And his-and-hers closets have been around a long time, too. But when it comes to kitchens, this is a new and unique trend that is showing up in higher end real estate and luxury homes here in Arlington, Virginia and all across the country.
I first heard of this in a Wall Street Journal article highlighting a Napa Valley home for sale that featured a specially designed his and hers kitchen  including four islands, three sinks, and two pairs of fridge and freezer columns, all in a 1,150-square-foot space. Looking at other high-end homes for sale closer to home in Arlington and along the East Coast I'm seeing more and more this trend.
Kitchens have been getting larger over the years, as homeowners indulge their love of cooking and entertaining. But the increased interest in his-and-hers spaces might be attributed to a larger number of men who, as they retire, are finding new passions to pursue cooking and entertaining in the kitchen.
In the latest release from the American Time Use Survey, an annual report from the Bureau of Labor Statistics, 43% of men said they cook at home—the highest share in 30 years. They also spent more time doing it: an average 49 minutes a day in 2015, the most time in at least 50 years. Some 70% of women cook, but that number has fallen steadily since 1965, when 92% cooked. They, too, are spending more time cooking—71 minutes a day in 2015, the longest in 20 years.
Sharing is caring, as the old saying goes, but too much sharing in the kitchen must not be working quite as expected, as domain boundaries blur and too many cooks in the kitchen create tension.
Home designers and builders are recognizing this growing need for separate cooking spaces and are creating kitchens with distinct separate spaces, letting homeowners sharing the joy of cooking in the kitchen, without stepping on each other's toes.
If you like this idea, but don't have thousands of square feet to spare, there are ways to incorporate some of these ideas into your own home. Last year on my blog I talked about the "Disappearing Dining Room." If you decide to convert unused formal dining space into something more usable, there is always the option of using that space to expand your kitchen and create separate working spaces.
His and hers kitchens may have their appeal, but when it comes to your own home, be sure to consider what's right for you before following the latest trend. In the long run what's important is to create a functional, pleasant environment that will truly add heart to your home.