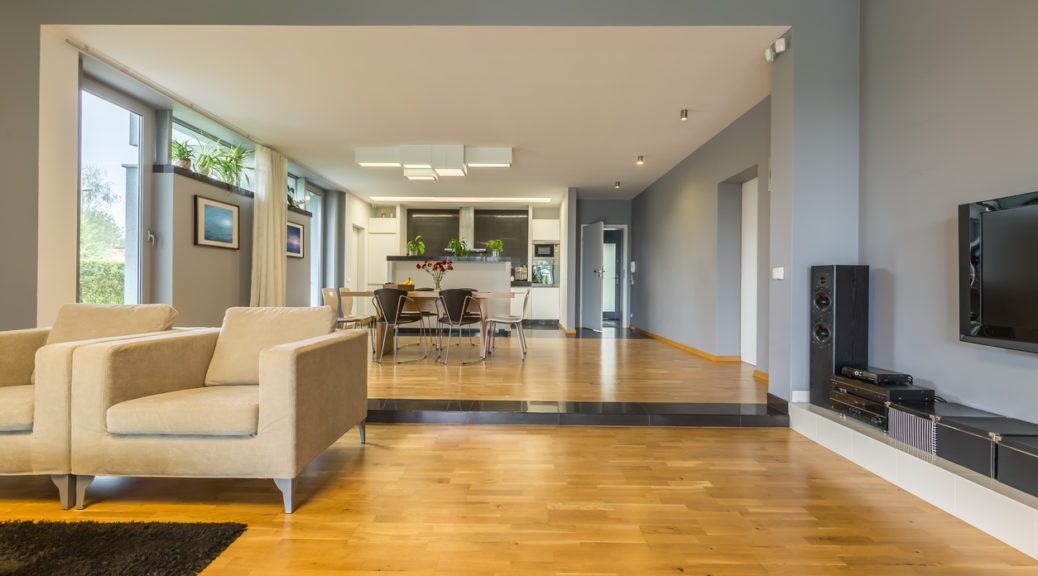 After decades of popularity, open floor plans have proven themselves to be more than just a fad. But as homeowners seek their own sanctuaries of solitude to escape from an increasingly noisy world, alternate home and living styles are quickly gaining ground in home design.
Traditionally, homes built prior to the 1990s were designed with lots of separate rooms in mind. But fast forward a couple decades, and spacious homes with fewer walls are more popular than ever. Open floor plans, where walls are removed from the main living space, kitchen and dining room to open them all up to each other, have become the go-to style for family homes. Think of just about every episode of HGTV's Fixer Upper and you can hear them saying, "All we need to do is take out these walls and open up the space."
However, just because open floor plans are popular, doesn't mean they are for everyone. There are pros and cons to both ways of living, and deciding on what's right comes down to each family and their specific needs.
One of the pros for an open floor plans is the ability to socialize, or keep an eye on, other people in nearby spaces. Parties and guests can be seen and heard easily, and mothers cooking in the kitchen can keep an eye on children doing homework in the living area. Homeowners who desire lots of light and a generally more spacious feel are also drawn to open floor plans.
For people who value their privacy, and crave moments of peace, quiet and solitude, however, a home designed with separate rooms will have much more appeal. Sometimes it's nice to sit and read a book without distractions. Or escape from the noise of shoot-em-up action films or SpongeBob cartoons for a bit.
Modern aesthetics and the digital world we live in are also changing people's attitudes toward open floor plans. People no longer want or need giant flat-screen TVs as the focal point of their living space, with teens streaming to their own devices, and parents escaping to their own spaces as well.
Separate spaces provide the function and privacy needed to deal with different needs of today's family. Parents who work from home need a distraction-free zone that supports focus and productivity. Children need play spaces where they can make a mess, and parents love that separate zone so they don't have to worry about people seeing the mess. Teens, well, we all know teens crave their privacy. And at the end of the day, Dad's love their man caves and Mom's love their mom caves.
When it comes to home design, open areas still have value for bringing everyone all together. But to best meet the needs of today's homeowners, construction and design trends are slowly turning away from exclusively open spaces to creating the right mix of open space and separate zones that fit each family best.