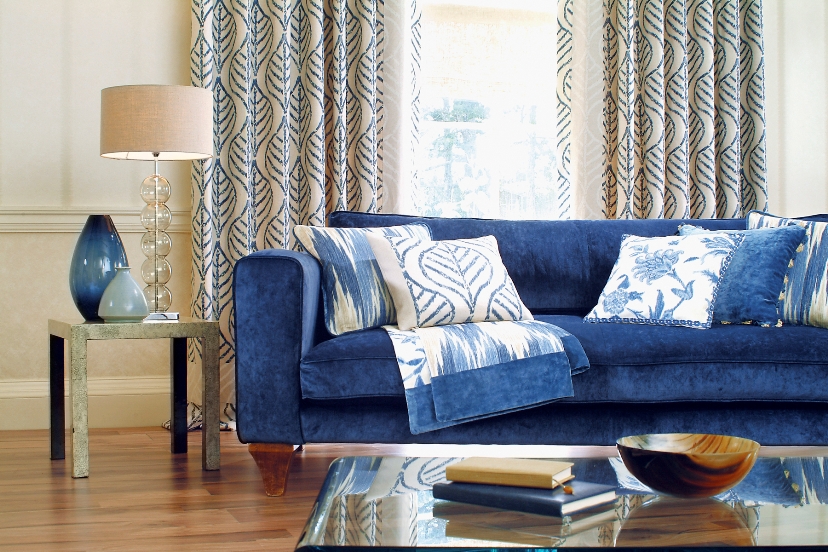 Home design trends for 2015 run the gamut from super shiny bling to classics from the good ol' days. The good news? There's something here for everyone, no matter what your personal style is. If you're ready to freshen up your home, here are a few of the trends you'll be seeing in the market this year.
Gold and copper
Gold and copper are glam again. In 2015, we will no longer be limited to stainless steel appliances or silver fixtures as designers have decided to play mix-and-match with various finishes. You can go bold and redo your faucets, sinks and appliances. Or just add a few tasteful gilded pieced on your mantles, with pillows, or with gilded picture frames to feel Richie Rich.
Libraries as decor
Many designers see libraries as the soothing heart of anyone's home. There's just something about being surrounded by books. Libraries are definitely coming back into vogue, despite the proliferation of e-readers, with homeowners appreciating the serenity of the setting and the return to old school ways of immersing oneself in stories both familiar and as yet undiscovered.
Deep Blues
One of the most popular decorating colors predicted for 2015 is blue. Deep, deep blue. Professional designers predict that deep navy or indigo blue will soon become a staple for people who like the idea of cozying up or enjoy feeling like they are surrounded by the sea. If you're not sure about dark colors, use it as an accent to add richness and drama, especially when used against neutral or warm earth tones. And for those who love to gather driftwood and sea glass here on the beaches of Virginia, it makes the perfect backdrop to showcase your collection.
Charging stations
Technology is everywhere, it cannot be denied. And no matter how high tech you go, there will always be demand for space to charge your devices. For 2015, home designers are dedicating formerly awkward spaces for charging devices, such as in kitchen corners, mudrooms, garage entrances and on stairway landing niches.
White kitchens
If Pinterest is any indicator, the all-white kitchen is indeed back. With builders reporting that roughly 7 out of 10 kitchens they install are all white, that doesn't mean you need to dread a bland culinary experience. All white doesn't mean all white, as colors can run from stark white to creamy and beyond to pale blue-gray. And this background color leaves room for home owners to make personal style statements by adding bold hardware or accessories.
Cow hide
Yee-hah! Cow hides are one of the more fun design trends to look out for in 2015. Even East Coast homes like the ones here in Arlington can have fun with adding touches of cowhide to their decor. Stylish fun touches like a rug on your living room floor, pillows on the couch or place mats in the kitchen will make your space stylish yet approachable. And isn't that what we're all striving for?