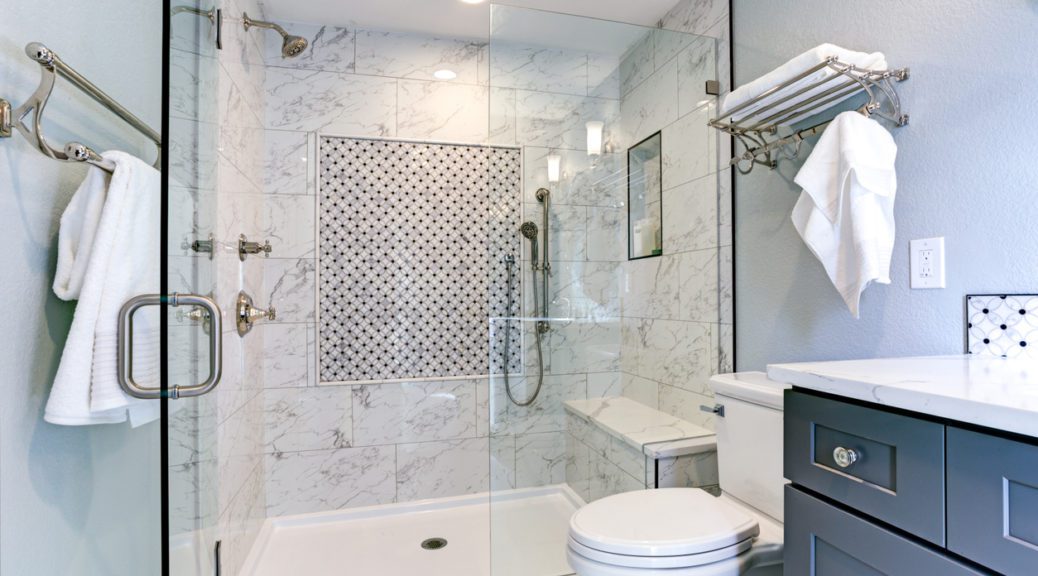 Decorating trends come and go. Some become classics and stick around for a while, others not so much. If you're thinking about selling your home, outdated décor can have a negative effect on potential buyers. Here's a few trends of the past that can make your home look outdated – and easy ways to freshen things up.
#1 Accent Walls
OUTDATED: If you watched HGTV or read any interior-design magazine in the 90s and early 2000s, accent walls were all the thing. Using big, bold colors, materials like brick or wood, and in-your-face patterned designs, accent walls were a trend that anyone could do and practically everyone tried.
UPDATE: Start by painting your accent wall the same color as the rest of the room. If you feel like the room needs accent colors, use rugs, pillows and artwork to create focal pieces and a flow of color. Easy to move, easy to adjust, much easier on the eyes.
#2 Tuscan Faux Finishes
OUTDATED: The massive popularity of the book "Under the Tuscan Sun," followed by the movie, created a big trend of decorating everything from kitchens to bathrooms and bedrooms with Tuscan-themed finishes, golden textured walls and painted faux stonework.
UPDATE: Easily updated, all it takes is paint and maybe a little sanding to remove textures and give your rooms a light, clean update.
#3 Jacuzzi Tubs
OUTDATED: Another trend from the 90s that was seen as a symbol of luxury is the jacuzzi tub. Large soaking tubs with lots of jets, surround by candles and lots of bubbles were all the rage. (Think Julia Roberts singing in the tub in "Pretty in Pink.")
UPDATE: In today's eco-conscious world where homeowners want to maximize their space while minimizing their costs, these giants tubs that take up to 80 gallons of water need to go. Replacing these tubs with large standing showers with water-efficient shower heads and space for a built-in stool or wood bench is a small project that can give you big returns when you choose to sell your home.
#4 Plantation Shutters
OUTDATED: All the rage for homes throughout the 80s, 90s and early 2000s, plantation shutters were seen as the ultimate in class and style for window treatments. But expensive and bulky plantation shutters are often hard to replace or repair as less people use them. They also cut out too much light for people today who want more light, air and a feeling of connecting to the outdoors.
UPDATE: Replace plantation shutters and let in the light. You can leave windows bare for a direct link to the outdoors or add a mix of shades and drapery to create the look you want. There are no rules and you can create any style or look by raising the height or changing the colors and patterns without too much expense.
#5 Yellow Oak Cabinets
OUTDATED: Last, but not least, are kitchens and bathrooms filled with yellow-toned oak cabinetry that home builders across the nation used by default a few decades ago.
UPDATE: Once again, there are no hard and fast rules for how your cabinetry looks and homeowners are mixing things up for style and functionality to fit their own lifestyles. Reclaimed woods, mixes of light and dark stains, floating shelves and neutral paint colors are all ways to update cabinets – and update your home.
If you're looking for more ways to update your home, check out these articles:
If you live in the Arlington, Virginia area and you're ready to sell or learn more about how your home's décor – both inside and out – can affect your experience, I'm here to help! Give me a call at 703-593-6320 or email mike@mikesellsvirginia.com.